English Heritage sites near Sherborne Parish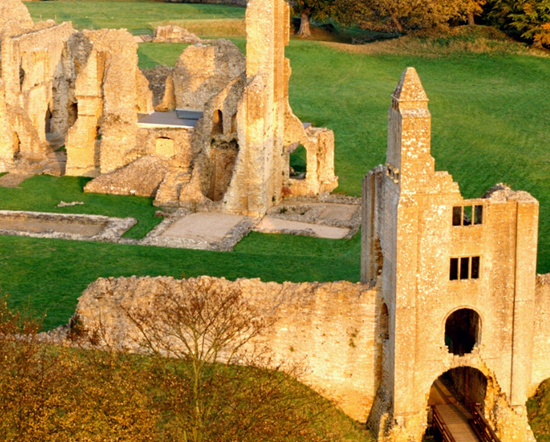 SHERBORNE OLD CASTLE
1 miles from Sherborne Parish
Built on a grand scale in the 12th century by the Bishop of Salisbury, Sherborne was coveted by churchmen and noblemen alike giving it a long, chequered history. Picnic, shop, light refreshments.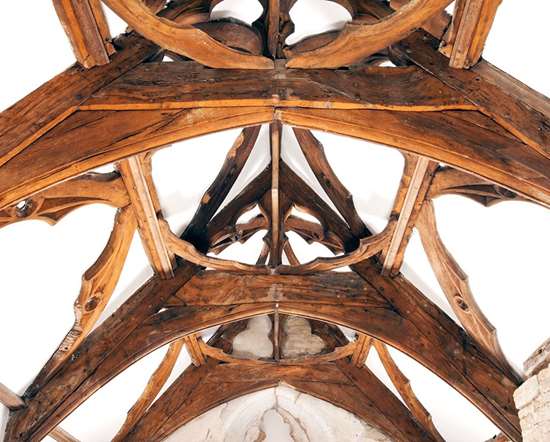 FIDDLEFORD MANOR
11 miles from Sherborne Parish
The principal parts of a small stone manor house, probably begun about 1370 for William Latimer, Sheriff of Somerset and Dorset. The hall and solar chamber display outstandingly fine timber roofs.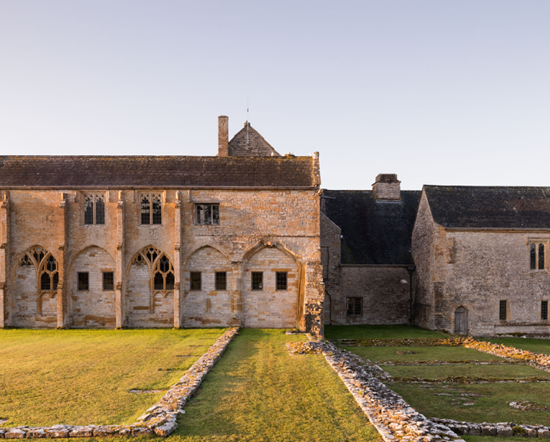 MUCHELNEY ABBEY
13 miles from Sherborne Parish
Once a wealthy Benedictine house, Muchelney's main buildings were demolished by Henry VIII in 1538. See the richly decorated cloister walk and thatched monks' lavatory – the only one in Britain.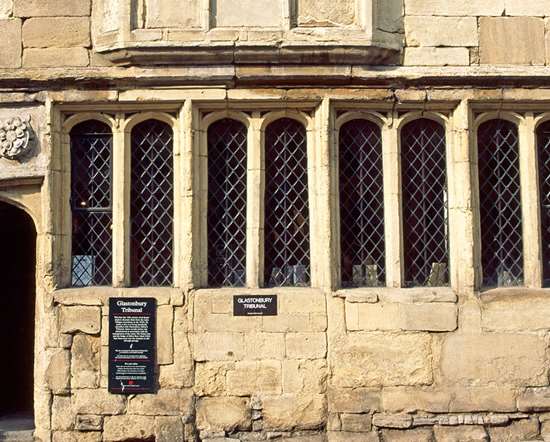 GLASTONBURY TRIBUNAL
16 miles from Sherborne Parish
Fine, late 15th century stone townhouse, early Tudor façade and panelled interiors. Home to Glastonbury Lake Village Museum: discover life 2000 years ago when much of Somerset consisted of marshy sea.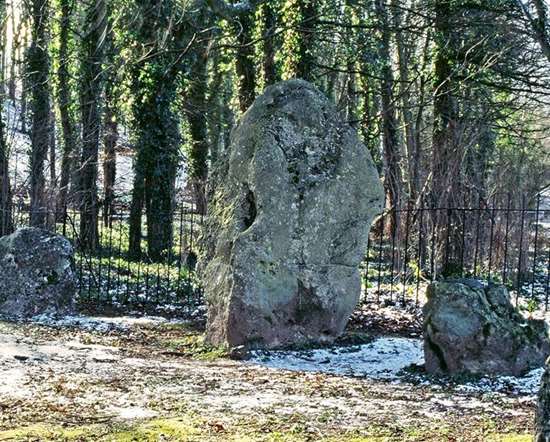 THE NINE STONES
16 miles from Sherborne Parish
Now in a wooded glade, this small prehistoric circle of nine standing stones was constructed around 4,000 years ago and is surrounded by a mysterious air. Winterbourne Poor Lot Barrows are nearby.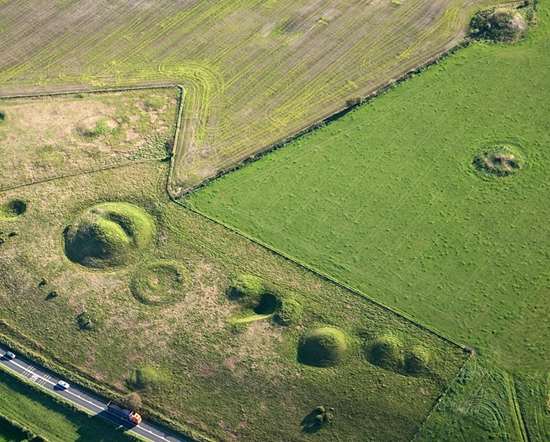 WINTERBOURNE POOR LOT BARROWS
16 miles from Sherborne Parish
A 'cemetery' of 44 Bronze Age burial mounds of varying types and sizes, straddling the A35 main road.
---
Churches in Sherborne Parish
Castleton: St Mary Magdalene
Sherborne: Abbey Church of St Mary The Virgin

Abbey Close Sherborne
(01935) 812452
http://www.sherborneabbey.com


<div>Founded by St. Aldhelm in AD 705, the Abbey has developed from Saxon cathedral to the worshipping heart of a monastic community, and finally, to one of the most beautiful of England's parish churches. For many it is still the 'cathedral of Dorset', and our Benedictine heritage lives on in the daily offering of prayer and praise.</div>




Regular Services

Morning Prayer is said in the Lady Chapel at 8.30 am every weekday

Holy Communion is celebrated: Monday at 9.00 am, Tuesday at 12 noon Wednesday at 10.30 am, Thursday at 12 noon Friday and Saturday at 9.00 am

Sunday Services

8.00 am Holy Communion

9.30 am Parish Eucharist

6.30 pm Sung Evensong (5.00 pm in the winter)


Full details of services and other events in Sherborne Abbey can be found on the Abbey website www.sherborneabbey.com




Opening Hours

The Abbey is open every day from 8.30 am to 6.00 pm (4.00 pm in the winter)

There is no admission charge - donations are welcome

There is a free guided tour during the summer season (April to October) each Tuesday at 10.30 am and each Friday at 2.30 pm (services permitting)

Visit the Abbey Shop In The Close for a full range of gifts and souvenirs, plus books, CDs, cards, etc



Sherborne: STPAULS@THEGRYPHON

Bristol Road Sherborne
(01935) 816444
http://www.stpauls-sherborne.org.uk


St Paul's Church began in 1883 and since 2006 has held its main Sunday service at The Gryphon School. We are a lively family friendly Evangelical Anglican church and are part of the Parish of Sherborne. During the week we have a wide range of activities for young and old. We believe that faith isn't just for Sundays and that God is interested in the whole of our lives.
---
Pubs in Sherborne Parish
Arch
Britannia Inn Hotel

Westbury, Sherborne, DT9 3EH
(01935) 817564
the-britannia-inn-hotel-sherborne.hotelm...


A 300 year old inn which was originally built as a girls' school. Outside seating in courtyard. There is a function room (available for hire) with large TV screen. New licensees for 2021.
Cross Keys

The Parade, Cheap Street, Sherborne, DT9 3BJ
(01935) 508130
thecrosskeyssherborne.com


This pub was sold to a private buyer in 2017 and change of use granted for conversion to a restaurant. However when the restaurant opened in 2019 we found a modern hotel and restaurant which also sold real ale. Drinkers do not have to purc...
Crown
Cutty Sark Ale House

257 Westbury, Sherborne, DT9 3EH
(01935) 812094
sherbornebrewery.co.uk


Cutty Sark Ale house is the new name for the Abbey Friar Fish & Chip shop in Sherborne, which includes Docherty's Bar where the company's real ale is sold. Restaurant area.
Digby Tap

Cooks Lane, Sherborne, DT9 3NS
(01935) 813148
digbytap.co.uk/


Lively, long established free house close to Abbey, railway station and all town centre amenities. Four separate drinking areas, with flagged floors and cosy corners. Strong regular trade, but nonetheless very welcorning. A favourite haunt...
George Hotel

Higher Cheap Street, Sherborne, DT9 3JD
(01935) 812785
thegeorgesherborne.co.uk/


Dating back to the 16th century, this single bar town pub is situated at the top of the main street. Popular with locals and tourists a traditional pub menu is served, as well as a daily roast. Known locally as 'The George'.
Half Moon Hotel

Half Moon Street, Sherborne, DT9 3LN
(01935) 812017
halfmoonpubsherborne.co.uk


Town centre hotel all-but opposite the Abbey featuring a large open bar and restaurant with high ceilings. Food available all day. Bar can get noisy, but the restaurant area has been refurbished extensively and is very pleasant with an elev...
Mermaid Pub & Restaurant
Plume of Feathers

Half Moon Street, Sherborne, DT9 3LN
(01935) 816569
theplumesherborne.co.uk/


The pub, close to the Abbey, has recently been refurbished in a light and airy style. The spacious inside belies the small frontage. Heavy emphasis on dining with a strong Italian influence. No diners are welcome but will be asked to be sea...
Sherborne Conservative Club

St Johns Buildings, The Parade, Sherborne, DT9 3BJ
(01935) 812626


Sherborne Conservative Club, Sherborne
Sherborne Hotel

Horsecastles Lane, Sherborne, DT9 6BB
(01935) 813191
sherbornehotel.co.uk


60 room hotel on outskirts of town. Real ale not always available.
Skippers Pub & Cafe
Three Wishes

78 Cheap Street, Sherborne, DT9 3BJ
(01935) 817777
thethreewishes.co.uk/


Cafe/bar with large garden and seating on the pavement. Just bottle beer served ( from the Dorset Brewing Company). Open Tue-Thu evenings for Thai food and drinks.
White Hart

2 Cheap Street, Sherborne, DT9 3PT
(01935) 817668
whitehart-sherborne.co.uk/


Refurbished pub with a labyrinthine interior affording many cosy seating areas. Live music Saturdays. Separate dining/childrens room. Live music Saturdays with a 'jamming night' most Wednesdays